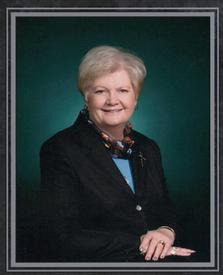 Rosewood Heights – Joyce Verlee (nee Heuer) Bort, 74, was called home to be with the Lord on Tuesday, April 18, 2017 at 3:40pm at Alton Memorial Hospital.
She was born September 15, 1942 in Bunker Hill, IL, the daughter of the late Percy and Bernice (Henke) Heuer growing up on a farm in Dorsey, IL.
She married Jerald "Jerry" Bort on June 15, 1963 with whom she shared the joy of raising their two children and 53 years of marriage.
Besides her husband, Joyce is survived by one son, Chris Bort and wife Sabrina of East Alton, one daughter Cara Stearns and husband Kelly of Edwardsville.
Grandchildren, Sam, Spencer and Simon Stearns, and Heather Brown.
Two sisters JoAnn Lesemann of Dorsey & Janette Heuer of Edwardsville.
Brother and Sister In Laws, Corleen Heuer of Bunker Hill.
Fred & Sylvia Bort of Prairietown, Irene Bort of Bethalto, Walter & Helena DeMoss of Aurora, also blessed by many nieces and nephews.
She was preceded in death by her parents, one brother, Donald Heuer, one sister, Janelle Heuer, 2 brother in laws, Herbert Lesemann and Bruce Bort, and one infant daughter, Teri Ann Bort.
Joyce was retired from Roxana Community School District after 28 years and had previously worked at Owens Illinois Glass for 9 years. Joyce enjoyed traveling with her husband in the U.S. and abroad, gardening and staying active. She loved and enjoyed her family and grandchildren very much.
Joyce and Jerry were members of St. Paul's Lutheran Church of Wood River. Joyce had previously, served on the Altar Guild and as a Sunday School teacher. She was a member of the Lewis and Clark Historic Society, and a volunteer at both Alton Memorial and OSF St. Anthony's Hospitals. They both volunteered every Monday at the Great River Museum, Lock and Dam. She was a past member of the Alton Service League receiving the "Silver Bowl Award" for her dedication and service. They also had enjoyed their time as "Friends of the Fox" theatre. She currently served on the Rosewood Heights Improvement Board.
Joyce was sincerely loved and appreciated, and will be deeply missed by her family and friends. Memorials can be made to St. Paul's Lutheran Church or Samaritan's Purse.
Visitation will be from 4 to 8 p.m. Friday, April 19th at St. Paul Lutheran Church in Wood River, IL. Service will be at 10am Saturday April 20th, also at the church officiated by Pastor Martin Schultz. A private burial will be at Bunker Hill Cemetery.
Marks Mortuary in Wood River is in charge of arrangements.