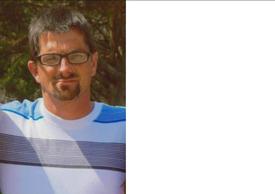 Michael William Eden, 34, of Kane, died suddenly at 5:30 p.m., Sunday, April 16, 2017 in Kane.
Surviving are:
Parents: Larry and Barbara Eden of Kane
Children: Baylee, Brianna and Brian
Brothers: Thomas Eden and Travis Eden both of Kane
Grandfather: Arlus Day of Jerseyville.
Visitation will be from 3 p.m. Monday until time of services at 6 p.m., at the Crawford Funeral Home in Jerseyville.
Burial will be in the Kane Cemetery.
Memorials may be given to the family in care of the funeral home.