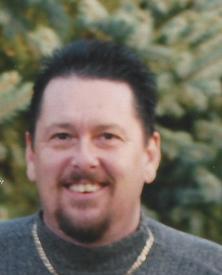 Robert L. "Bob" Garner, 52, passed away 7:10 p.m., Tuesday, May 16, 2017 at Alton Memorial Hospital.
Born in Alton on November 21, 9164, he was the son of Darrel W. and Linda K. (Durham) Garner of Cottage Hills.
He was an avid outdoorsman and dog lover.
Surviving in addition to his parents are two sons, Noah Garner and Branden Moore both of Brighton; three daughters, Autumn Garner and Shy Ann Garner both of Brighton, Tara Garner of Wood River; two grandchildren, Kyndall Goodman and Bentley Garner; sister, Sherri (Bill) Patton of Meadowbrook; and loving fiance', Jeri Atkins of Brighton.
Visitation will be from 9 a.m. until time of service at 11 a.m. Monday at Marks Mortuary in Wood River. Pastor Michael Southcombe will officiate.
Burial will follow in Short Cemetery in Cottage Hills.
Memorials may be give to his children's education fund.