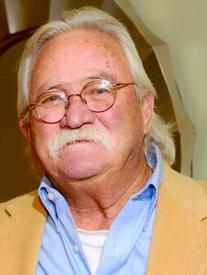 Michael "Mike" Dean Seymour, 67, passed away at 4:53 am Thursday May 18, 2017 unexpectedly at Alton Memorial Hospital.
He was born August 21, 1949, in San Pedro, CA the son of Harold Dean & Marion "Ruth" (Myer) Seymour.
Mike married Melissa Rynders on March 1, 1997 in Godfrey, IL. She survives.
He was former member of Cherry Street Baptist Church in Alton.
Mike graduated from Bradley University with a Bachelors Degree in construction management. He owned and operated Harold Seymour & Sons Construction and loved to do woodworking, was an avid landscaper, and enjoyed fishing & hunting.
He was a member and former President of the Alton-Godfrey Rotary Club and received the Paul Harris fellowship award. He also chaired the Chili Chow Down for several years for Rotary as a fund raiser for scholarships. He was a member of the St. Louis Chapter Mercedes-Benz Club.
Mike is survived by his wife, Melissa Rynders Seymour of Alton; his mother, Ruth Seymour of Godfrey; two sons and a daughter-in-law, Joe & Jackie Seymour of Columbia, MO, and Jim Seymour of St. Louis; three grandchildren, Camryn, Kenzi, and Cade; two step-sons, Eric Rynders of Springfield, and Brian & Leslie Rynders of Godfrey; one step-grandson, Logan Rynders; a brother and sister-in-law, Bruce & Carolyn Seymour of Godfrey; one niece, Sarah Van Meter; two nephews, Jacob & T.J. Seymour; and former wife, Sue (Butler) Seymour.
Mike was proceeded in death by his father, Harold Seymour.
Visitation will be from 2 to 6 pm Sunday May 21, 2017 at Staten-Fine Funeral Home in Alton.
Memorial services will be held at 11 am Monday May 22, 2017 with Rev. George Humbert officiating.
Inurnment will follow at Valhalla Memorial Park Cemetery in Godfrey with military honors by Alton VFW Post 1308.
Memorials may be made to: Rotary Foundation or the American Heart Association
Online condolences and guest book may be found at www.staten-fine.com