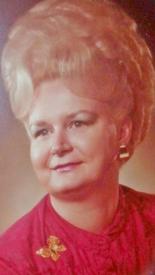 East Alton—Marlene Celesta Goatley Gaertner, 82, went to be with her Lord at 5:40 a.m. Friday, May 19, 2017 at Anderson Hospital in Maryville, with her family by her side.
Born Christmas Day, 1934 in Highland, she was the daughter of Roy and Celesta (Rutz) Gaertner.
She worked as a selector for Owens-Illinois Glass for 28 years until the plant closed. She was an avid Cardinal fan, reader and television watcher, and she also loved crochet, needlepoint, and spending time with her grandkids and great grandkids. Marlene was a member of the VFW Post #1308 and worked there for 5 years. She was also a member of New Wine Family Church and the Red Hatters.
Survivors include 2 daughters, Sherrie Dolbee and her husband Pastor Daryl Dolbee, and Suzie Hutchens, all of Bethalto; 5 granddaughters, Rusann Hutchens, Shana Hutchens Simburger, Katrisha Hutchens, Vikki (Jacob) Sauls, and Christa Dolbee; 6 great grandchildren, Brayden, Maisey, Kara, Megan, Danika, and Davin ; a great-great granddaughter, Layla; a brother, Larry (Marla) Gaertner of Edwardsville; and 3 nephews, Tim, Mark and Steve. She will be dearly missed by all.
She was preceded in death by her parents and her ex-husband, Jim Goatley.
Visitation will be Sunday, May 21 at Paynic Home for Funerals from 3 p.m. until services begin at 6 p.m. Private family burial services will be held later.
Memorials may be made to New Wine Family Church in Wood River.
Online guestbook is available at www.paynicfh.com