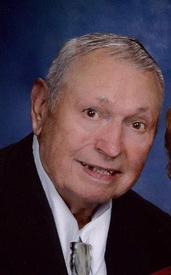 DATELINE: Jerseyville
NAME: Robert L. Burch AGE: 88
DIED: 11:35 p.m. Thursday July 13, 2017 at his home
BORN: July 11, 1929 Fieldon
PARENTS: Alva & Mattie (Phipps) Burch (Both Deceased)
MARRIED: Frances A. Cope DATE & PLACE: March 23, 1952
OCCUPATION: Retired mold maker at Owens Illinois Glass Works
MILITARY: U.S. Navy Veteran
MEMBERSHIPS: Delhi Baptist Church and Jerseyville Masonic Lodge #394
VISTITATION: Monday, July 17, 2017 from 4:00 p.m.-8:00 p.m.
At Alexander & Gubser Funeral Home
3:45 p.m. Masonic Funeral Rites by Jerseyville Masonic Lodge
FUNERAL: Tuesday, July 18, 2017 at 10:00
At Alexander & Gubser Funeral Home
Graveside Military Rites by Jerseyville American Legion Post 492
OFFICIANT: Rev. Clyde Meyer
BURIAL: Kane Cemetery
MEMORIALS: In Lieu of flowers, memorials may be made to Delhi Baptist Church.
SURVIVORS
WIFE: Frances Burch
DAUGHTER: Tamara (Burch) & Jeff Woelfel of Jereyville
DAUGHTER-IN-LAW: Linda Burch
GRANDCHILDREN: Zachary & Heather Hartley, Jerad & Luann Burch, Tyler & Shannon Burch, Lauren (Woelfel) & Matt Savoie, Shelby Woelfel & fiancé Adam Sackmann, and Jonathan Woelfel
GREAT-GRANDCHILDREN: Cole Burch, Grant Burch, and Ryker Burch
BROTHER: Jerry & Joyce Burch of Nutwood
SON-IN-LAW AND HIS WIFE: Bert & Tammy Hartley
PRECEDED IN DEATH BY: Parents, daughter: Deborah Hartley, son: Robert E. Burch, brother: John Burch, sister: Alice Klunk.
ALEXNDER & GUBSER FUNERAL HOME
IN CHARGE OF ARRANGEMENTS