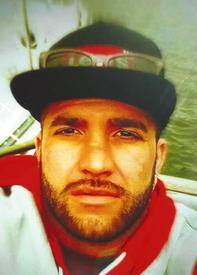 Jeffrey Louis "Scooter" Wilkins, Jr., 31, died Thursday, August 3, 2017 in Atlantic City, NJ.
Born in Vandalia on November 22, 1985, he was the son of Jeffrey L. Wilkins, Sr of Bethalto and Tammy Denise (Wall) Bennett , her husband, Darin of Lake of the Ozarks, MO.
He had been employed with Harry's Disposal in Edwardsville.
In addition to his parents, surviving are his two daughters, Kynlee Ann and Alexa Jade Wilkins and their mother, Jana Engles; two brothers, Justin Wilkins and Joshua Wilkins; and a sister, Jenna (Shane) Petrokovich, cousins and many caring friends
His maternal grandparents, Darrell Sr. and Betty Wall; paternal grandmother, Nancy Wilkins; sister, Jessica Jo Wilkins; Cousins, Shawn "Boy" Wehrle, Jr. and Darin Burns; aunt, Shelly Wehrle preceded in death.
A Celebration of Life Memorial Service will be held at 2 p.m. Saturday, August 12 at Marks Mortuary in Wood River.
Memorials may be made to the family for the children's benefit