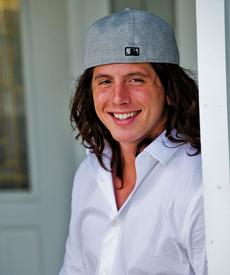 Joseph Taylor Ricci, 26, of Bethalto, IL passed away on Tuesday, August 8, 2017.
He was born January 4, 1991, the son of Joseph and Christy Ricci of Bethalto, and Chris and Brandi (Willard) Weber of Kirkwood, MO.
Taylor spent his days working as a farmer in Oregon. He was a talented artist and an outdoor enthusiast. He enjoyed skate boarding, snowboarding, and hiking. Taylor was a free spirit who traveled the country attending music festivals and making new friends he would call his extended family.
In addition to his parents he is survived by two brothers, Brenden and Nathan Ricci of Bethalto; his grandparents, Joe and Pat Ricci of Bethalto, and Sue Roach of Granite City; Stacie and Darrell Yates of Moro; and his great-grandparents Darrell and Evelyn Yates. He will also be deeply missed by several aunts, uncles, cousins, and friends.
He is preceded in death by his grandfather Ed Willard and grandparents Ron and Julia Hannel.
Visitation will be from 1 until the time of service at 4 p.m. on Sunday, August 13, 2017, at Elias, Kallal, and Schaaf Funeral Home in Bethalto.
Memorials may be made to The D.A.R.E Program at Bethalto School District.