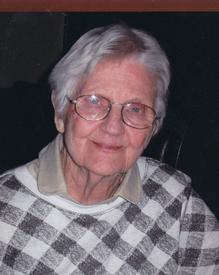 Cora Luetta Wannamaker, age 94, formerly of Alton, passed away Friday, August 11, 2017, at 9:33 pm at Robing's Manor Nursing Home in Brighton.
She was born March 25, 1923, in Dahlgren, IL, the daughter of Hal and Rosalie (Nalley) Marquis. She was married to Joseph Wannamaker for 35 years and they had three children.
Luetta worked in the Alton School system and at Alton Memorial Hospital as a Nurse's Aide. She loved gardening, birds, reading and volunteering. She was a member of College Avenue Presbyterian.
She is survived by two sons, Mark (Audrey) Wannamaker of Godfrey, and David (Rita) Wannamaker of Alton; six grandchildren, Amy Wannamaker, Eric (Kara) Wannamaker, Ryan (Megan) Wannamaker, Shelley (Kris) Yates, Jenny (Robert) Nelson, and Audrey Wannamaker; and thirteen great-grandchildren.
She was preceded in death by her parents; three brothers, Clyde, George, and Stanley Marquis; a son, Joseph Wannamaker Jr.; and a grandson, Matthew Wannamaker.
Per her wishes, her remains will be donated to Washington University Medical School.
Elias, Kallal and Schaaf Funeral Home of Alton is in charge of arrangements.