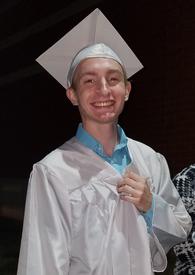 Jonathan Joseph Thomas Marshall, age 18, of Godfrey, passed away Sunday, September 10, 2017, at St. Louis University Hospital, MO.
He was born June 17, 1999, in Victoria, TX, the son of Debra Ann Marshall.
Johnathan was a graduate of Alton High School. He enjoyed loud music, fishing, baseball, basketball, animals, and spending time with his friends.
He is survived by five sisters Kathla Marshall and husband Thad Schrader, Sarah Marshall, Jessica Porter, Nichole Porter, Brittany Barta; one brother Mitchell Marshall; a half-sister Heather Duge; niece and nephew Ethyn and Vivian Schrader; and his Godparents and their family Joe and Kathleen Wittich and their children Eric, Chris, and Megan.
He is preceded in death by his mother.
Visitation will be held Friday, September 15, 2017 from 4:00 pm until time of service at 7:00 pm at Elias, Kallal and Schaaf Funeral Home in Godfrey.
Private family burial will take place at a later date.
Memorials may be made to 5A's.
Elias, Kallal and Schaaf Funeral Home in Godfrey is in charge of arrangements.