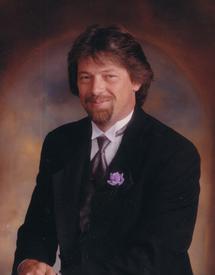 David Robert Schnarr, 51, passed away Saturday, October 7, 2017 at his home with his family by his side.
David was born on August 12, 1966 and was the son of Robert and Susan (Pyle) Schnarr. He married Doris Gottschalk on September 22, 2001 in Godfrey and she survives.
David was a truck driver employed by STL Milling. He was a member of The Alton/Wood River Sportsmans Club. David enjoyed deer hunting, and boating with friends. His greatest joys were traveling the US and Europe, truck driving, and riding his Harley with his wife. He also enjoyed fishing with his father, and going out to eat with friends. David was of the Methodist faith.
In addition to his wife Doris; he is survived by his parents; two step-sons, Jeffrey and Anna Manda, and Scott Manda; a sister, Kimberly Schnarr and her friend, Jeff Henrod; an uncle, Tommy Lane; two aunts, Judy Wilcox and Shirley Patrick; three cousins, Jeana Watson, Shawn Carner, and Michelle Sine; and three step-grandchildren, Jakob Manda, Jessika Manda, and Heath Schroeder; and many other relatives and friends.
Visitation will be held on Wednesday, October 11, 2017 from 10 a.m. until time of service at 11 a.m. at Elias, Kallal, and Schaaf Funeral Home in Godfrey with Pastor Ron Wenzel officiating.
Interment will take place in Valhalla Memorial Park.
Memorials may be made to Doris Schnarr for funeral expenses.
Elias, Kallal and Schaaf Funeral Home in Godfrey is in charge of arrangements.