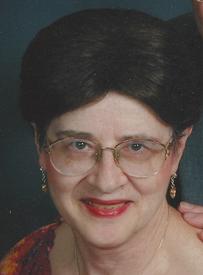 Joanne C. Michaels, 68, passed away peacefully on October 8, 2017 at her home.
Born August 16, 1949 in Sandusky, Ohio, she was the daughter of Albert and Dorothy (Truman) Slyker.
Joanne lived with her parents and sisters in Huron, OH. She married her husband of 46 years, Keith Michaels on July 17, 1971 in Huron. She loved her family and friends. She enjoyed knitting and crocheting, providing these talents for people in the church with gifts. She received her associates degree from Olney Community College.
Joanne joined with her husband in the ministry, working behind the scenes for Jesus. She will be greatly remembered.
Surviving are her husband, Rev. Keith Michaels; son Tim Michaels of Denver, CO; sisters, Jane (Michael) Hudak, Janet (Jerry) Nolftz; brothers-in-law, Jim (Donna) Michaels, Bill (Karen) Michaels, Terry (Pam) Michaels; sister-in-law, Laura Michaels all from Ohio; niece and nephews, Laura (Sean) Sefcik, Chris Michaels, Ken (Anne-Marie) Hudak and Daniel (Alicia) Risner.
Visitation will be from 9 a.m until time of service at 12 p.m. Saturday, October 14 at 1st United Methodist Church, 1001 3rd St, East Alton, IL. Rev. Donald E. Long, Jr. will officiate.
Burial will be in Scott Union Cemetery in Huron, OH.
Memorials may be made to 1st United Methodist Church in East Alton or the BJC Hospice Patient Fund.
Marks Mortuary in Wood River is in charge of arrangements.