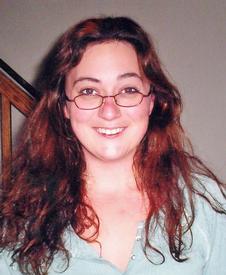 Amber Michelle Fee, 32, passed away Friday, November 10, 2017 at her home.
She was born Oct. 24, 1985 in St. Louis, MO.
She was a self-taught piano player and loved to write poetry. She loved her brother Markas dearly, and the two were extremely close.
Survivors include her father, Mark and his wife Isabel Surtani of Clearwater, FL and her mother, Michelle (Hooper) Schardan and her husband Michael; a son, Noah Michael Surtani; her brother, Markas Fee of South Roxana; her paternal grandparents, Ramesh and Katherine Surtani of Bethalto and her maternal grandfather, Rev. Arthur Hooper of Wood River.
She was preceded in death by her maternal grandmother, Carol Doles.
Cremation services entrusted to Paynic Home for Funerals in Rosewood Heights.
The family will hold a memorial service at 7 p.m. Tuesday, Nov. 14 at New Wine Fellowship Church, 1121 Poplar St. in Wood River.
An online guestbook is available at www.paynicfh.com