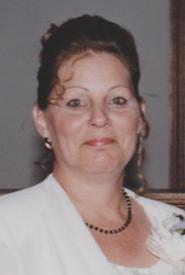 Debra L. Gerding, 61, passed away at 4:04 a.m. Sunday, November 12, 2017, at the home of her mother Evelyn, in East Alton.
Debra was born December 19, 1955 in Granite City. She was a daughter of Evelyn (Crider) Chinault of East Alton. Her Step-Father Harold Chinault, passed away on December 7, 2013.
She married Granville E. Gerding in October of 2006 in Wood River. He passed away May 25, 2011.
Debra had worked as a Slot Technician for the Alton Belle Casino in Alton for several years before her health was failing.
Also surviving are one daughter, Angela Hall of East Alton; three sons and two daughters-in-law, Brett and Stephanie Hall of Alton, Corey and Tori Hall of Bunker Hill, James Farley of Wood River; nine grandchildren, Brett , Jr. and Blake Hall both of Alton, Michael and Tara Hall of Indian Head, Maryland, Candace Keeton of Bethalto, Sophie Keeton of East Alton, Joelle Hall of Bethalto, Corey Hall of Bunker Hill, Zander Hall of Bunker Hill, Jaydon Hausman of Bunker Hill; one sister, Pauletta Cole of East Alton, two brothers and one sister-in-law, Leonard Cole of Gillispie, Robert and Diane Meisenheimer of Odessa, Texas.
A celebration of Debra's life will begin at 9:00 a.m. until 11:00 a.m., Wednesday, November 15, 2017 at Gray Funeral Home in Wood River, where services will follow at 11:00. Pastor Stephen Gray will officiate.
Burial will be private.
Condolences at www.grayfuneralhomeinc.com.