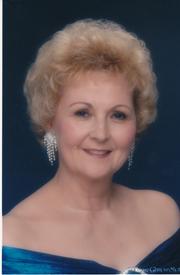 Iona F. Williams, 80, passed away on Monday, December 4, 2017, at Stearns Nursing and Rehab in Granite City.
She was born on July 25, 1937, in Carlinville, IL, the daughter of Ephriam F. and Irma (Withrow) Imel.
Prior to retirement Iona was a Licensed Practical Nurse and worked as a dispatcher for Brighton Police Department, which she especially enjoyed.
She is survived by two daughters, Rhonda F. (Milton) Grasle of Glen Carbon and Ruth D. (Dennis) Porter of Watertown, TN; two sons, Richard K. (Karen) Williams of South Roxanna and Robert E. Williams of Alton; five grandchildren, Coryn Porter, Keith Williams, Amy Williams, Shane Williams and Sydne Williams; two great grandchildren Ada Corder and Arlo Stahlheber.
In addition to her parents she is preceded in death by two sisters, Norma Aileen Witt and Donna Kaye Brainerd.
Visitation will be from 4 to 7 p.m. on Wednesday, December 6, 2017, at Elias, Kallal and Schaaf Funeral Home in Bethalto where funeral services will be held at 10 am on Thursday, December 7, 2017 with Rev. Chip Faulkner officiating.
Burial will follow at Rose Lawn Memory Gardens in Bethalto.
Memorials may be given to Hitz Memorial Home in Alhambra.