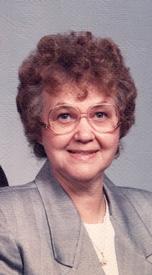 Dorothy M. Meszaros, age 84, of Alton, passed away with family at her side on Thursday, April 12, 2018 at 8:55 a.m.
She was born on May 26, 1933 in Alton and was the daughter of the late
John and Margaret (nee: Rathgeb) Maher.
A 1951 graduate of Marquette Catholic High School, she later married Wendell A. Meszaros on November 28, 1953. He preceded her in death on
October 8, 2007.
She was employed many years in Patient Accounts at the former St. Joseph's Hospital in Alton.
Survivors include her children;
Monica (Wayne) Kopchak of Granite City
Michael (Shawn) Meszaros of Gold Beach, Oregon
Patricia (Tim) Wiemers of Edwardsville
Juliann (Dave) Baden of Pensacola, Florida
Stephen (Cynthia) Meszaros of St. Peters, Missouri
James (Jacquelyn) Meszaros of Jerseyville
15 grandchildren; Adam Kopchak, Nick Meszaros, Jana Meszaros,
Lavender Meszaros, Betony Meszaros, Jody Marmino, Jeff Wiemers, Joe Wiemers,
Luke Baden, Vanessa Thomas, Zachary Meszaros, Bridget Meszaros,
Hayden Meszaros, Brianna Meszaros, and Samantha Meszaros,
10 great grandchildren, 3 brothers and 3 sisters.
Visitation will be Sunday, April 15, 2018, 4:00 – 8:00 p.m. at
Staten-Fine Funeral Home in Alton.
A Mass of Christian Burial will be celebrated Monday, April 16, 2018 , 10:00 a.m.
at Saints Peter and Paul Catholic Church in Alton with Father Jason Stone
as celebrant.
Interment will follow at St. Patrick Cemetery in Godfrey.
Memorials may be made to St. Vincent DePaul Society at her church.
An on-line obituary and guestbook may be found at www.staten-fine.com